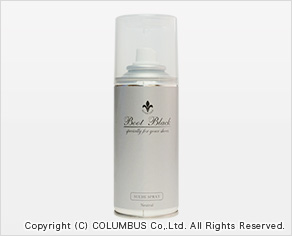 Color complementing / protective spray for napped leather shoes.
■What is Napped leather?
Napped Leather is a material that the back or front of leather is raised.
These leathers are called Suede, Nubuck and Velour.
【Product Details】
●Provides suppleness and water resistance that penetrates the fine fibers of suede and brushed hair.
●Provides water repellent without affecting its breathability, maintains color clarity with its complementary color effect.
【How to use】
1) While removing dust from the entire shoe with a wire brush, adjust the hair of napped leather.
2) If the stain is noticeable, please use a cleaner to remove stains from the surface. Use a natural Rubber Cleaner for partial stain.
3) If the color of the Napped leather fades, use a Suede Spray to renovate the color.
4) Napped leather will gradually become short by using frequently. When the texture of napped leather is lost, brush with a Wire Brush to raise the hair.
【Attention】
●Use outdoors in a well-ventilated area.
●Keep out of reach of children. If swallowed, give first aid treatment such as drinking water and consult a doctor.
●In order to prevent accidental ingestion by people with dementia, etc., be careful where you place the product.