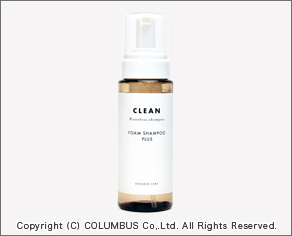 Waterless foam type cleaner for cleaning sneakers.
【Product Details】
●Cleaner for sneakers for any kinds of materials.
●Olive squalan and moisturizer protect from color fading and hardening.
●Available for leather sneakers by containing "Olive Squalan".
■What is Olive Squalane?
Squalane is a composition compounded of many cosmetics. Hydrogenated "Squalane" is contained in mammals and plants. Squalane oxidizes easily. To hydrogenate squalan makes it dificult to oxidize. Also squalan conatains many moist and protects hardness of leather. Squalane is a superior ingredient to permeabilizes that infiltrates composition quickly on leather.
【Product Features】
●Makes easy to spread by foam type cleaner.
●Push the nozzle to take the foams.
●Push about 10 times/shoe.
*30 shoes are available per bottle.
【How to use】
①Take the cleaner to a sponge or brush.
②Spread the foams evenly and rub the sneaker lightly with a sponge or brush.
*Wash repeatedly to dirty places.
③Wipe off the remaining foams with a soft cloth.
【Attention】
●Keep out of reach of children.
●Some materials get stains easily. Apply on an inconspicuous place first.
●Put on a plastic glove to use the shampoo.
●Keep away from high temperature and direct sunlight.