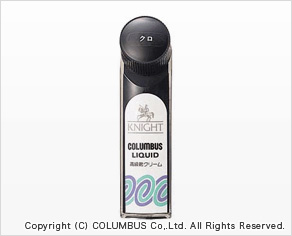 Easy shoe care cream just applying with applicator
【Product Details】
●Neutral type emulsifiability liquid shoe cream.
●Contains Carnauba wax which is the main ingredient.
●Available to clean shoes with no dirt by the applicator.
●Provides nutrition on leather with Vitamin E.
●Color:①Black ②Neutral ③Brown ④Dark Brown ⑤Coffee ⑥White
■ The effect of Vitamin E
Generally, Vitamin E is said "A Vitamin which keeps youth and beauty" inside of body. As for the food businesses, Vitamin E is used for a food additive to keep freshness. The common point is that Vitamin E protects lipid from oxidation and prevents degradation. For natural leathers, oil composition is used as fatliqoring agent to keep their softness. Natural leathers cause cracks by external factor such as perspiration, rain, air, sunlight and degradation. Furthermore, Vitamin E contains oil composition which works effectively
as a greasing agent.
【How to use】
①Rid of stains and old cream with a cleaner.
②Remove the cap, apply the cream on shoes while pressing the sponge.
③Provides a great shine while drying the cream.
④Provides more shine by scrubbing shoes with a dried cloth.
【Attention】
●Keep out of reach of children.
●Some mateirals get stains easily. Apply on an inconspicuous place first.
●Close the cap after use and do not store in a high temperature and direct sunlight.
●Keep the bottle upward to avoid leakage of liquid.